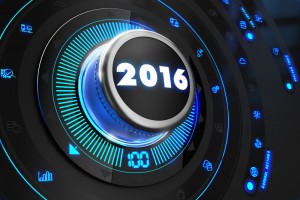 As we reflect on the past year, we'd first like to take the opportunity to thank all of our customers who made 2016 one of the greatest years ever at SmartCart. We wish all of you a Happy, Healthy, and Prosperous New Year! We strive to make 2017 even better!
2016 has been a year of numerous upgrades and improvements in many areas at SmartCart. Here are just a few of the changes that took place.
New Website
SmartCart launched a brand new, mobile-friendly website the first part of 2016.
New SmartCart Equipment
We upgraded our SmartCart servers to support the highest level of security encryption available today and improve speed and reliability to our clients. Since the equipment upgrade last June, SmartCart has experienced 0% downtime!
New Email Servers and Filtering
SmartCart's mail servers have been upgraded to support faster service and SSL connections. A new spam filter went online later in the year to reduce the amount of spam ending up in mailboxes. If you have not received a login for the new spam filter, please contact us to get this service added to your account. It's available at no additional cost!
New Website Analytics
SmartCart added new analytical reporting by Piwik to our ecommerce software this year. The new reporting system can help you gather and analyze important information about your users. Track Key Performance Indicators such as visits, downloads, keywords and many more. Analyze revenue, orders, conversion rates, average order values and detailed product statistics. See which products are the most popular and the highest conversion rates. You can also view in real time the detailed ecommerce log, showing all visits that have made a purchase on your website, including those visitors who have abandoned their shopping cart with products left in them.
Your Opinion Matters!
We value all of the feedback we receive. Is there a specific feature you need for your ecommerce website? Do you have any suggestions for improvement? Do you have any feedback regarding our service? We'd love to hear from you! You will be entered to win a 2017 SmartCart t-shirt just by sharing your opinion!
Looking ahead at the coming year, our focus is set on the advancement of SmartCart. We have a plethora of new software enhancements that not only improve the ease of usability, but also make your website more competitive and visible on search engines. We look forward to serving you in 2017! Let's make it a great year!